06/28/2016 at 06:11 PM ET
Have you bought anything you loved lately? In the PeopleStyle offices, the answer to that question is usually "Yes." We love to share our absolute can't-miss picks in our gallery, What We're Loving Right Now — and now author Lauren Weisberger, whose latest is The Singles Game, shares where she got her adorable sweater.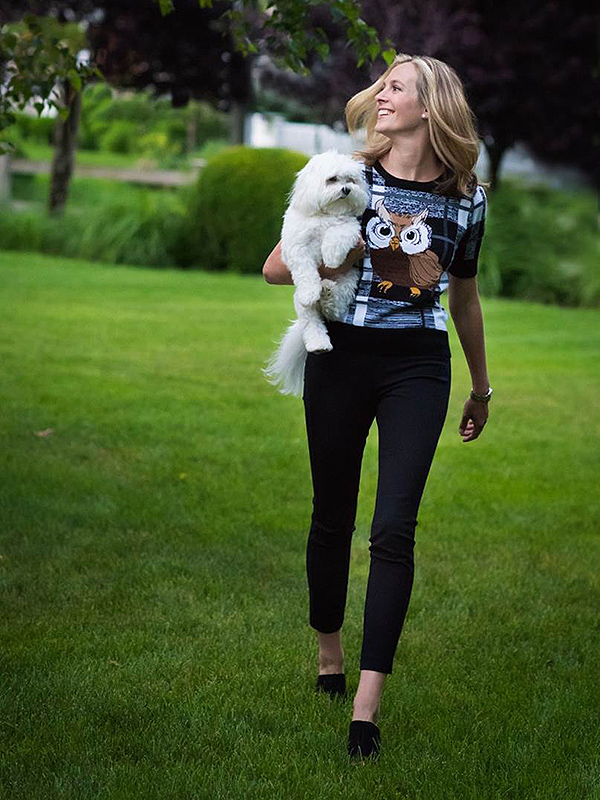 Mike Cohen Photography
Lauren Weisberger, author of The Singles Game: "I've been a longtime devotee of Alice + Olivia pants, but when I saw this owl sweater, I had to have it. My grandmother collected owls for decades, and when she died, a lot of them came to me: crystal, wood-carved, watercolor, you name it. I've been steadily adding to the collection for years, but I've never before found an owl piece of clothing that's stylish without being creepy. This sweater goes with everything from jean shorts to leather leggings, and it makes me smile every time I wear it. Stella the Maltese fully approves as well."
RELATED VIDEO: The Surprising Thing Karlie Kloss Always Has In Her Clutch
RELATED PHOTOS: What We're Loving: Our Editors' Favorite Style Finds
Lauren Weisberger is the New York Times bestselling author of The Devil Wears Prada, whose latest book, The Singles Game, is out July 12. Follow her on Twitter and Instagram for even more stylish updates!