07/25/2016 at 07:30 AM ET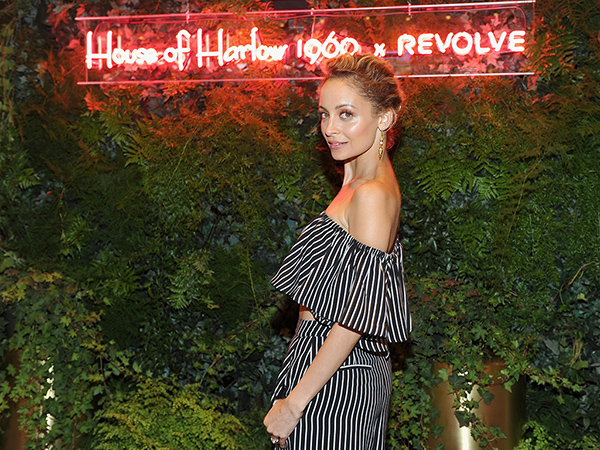 Donato Sardella/Getty Images for REVOLVE
PeopleStyle caught up with style icon Nicole Richie to get the inside scoop on her newly launched House of Harlow 1960 x Revolve collection.
Our editors put Nicole to the test on Facebook Live with specific styling questions using only pieces from her new line, sold exclusively on Revolve.com. Check out some of her style tips below, from what to wear to a summer wedding to finding the perfect party outfit.
What would you style for a job interview?
This is the Chloe boyfriend blazer. You can just throw it on with either jeans and heels or even black slacks. I am a big advocate of dressing in what's going to make you feel the most comfortable. I love this blazer because I am able to move around and talk. I don't feel constricted.
Where do you get inspired?
I am inspired by many things. First and foremost, music. I love classic rock. The '60s and the '70s, that's always my main source of inspiration. But when I am traveling, I am always going to a kiosk or flea market or even home stores. I take pictures of fabrics, prints and anything that gets my juices flowing.
What's your go-to outfit when you're just relaxing — no business.
Loose pants, tank top and if I am at home, sweats. I like to be super cozy.
To see Nicole answer more of our (and some of your!) styling questions, check out the Facebook Live below.
What do you think of Nicole's new House of Harlow 1960 x Revolve collection? Tell us!
–Kaitlyn Frey
[td_block_social_counter style="style10 td-social-boxed td-social-colored" facebook="tagdiv" youtube="tagdiv" twitter="tagdivofficial" googleplus="+tagDivthemes" custom_title="STAY CONNECTED" block_template_id="td_block_template_9″]