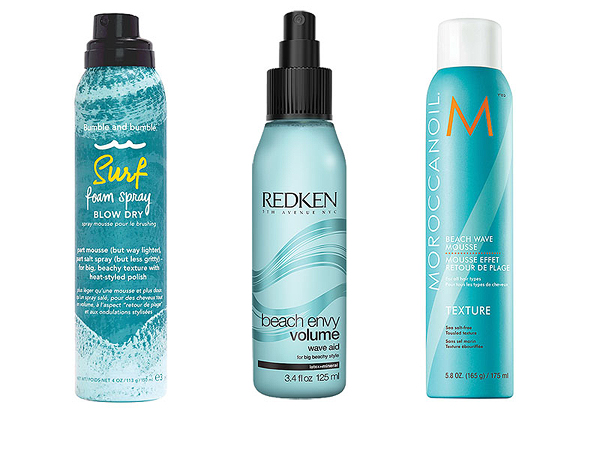 Courtesy
Beach waves are the ultimate style of the summer — but with so many wave-enhancing products on the market, figuring out which is best for your hair type can be tough. At PeopleStyle, we're all feeling the struggle this season. So in an effort to find the best sprays, creams and mousses for our strands, we gave four new formulas a test run to see if they gave us the look we're looking for. And with hair types ranging from curly to straight, it's safe to say we each met our wave-worthy match. Below, the products we're adding to our summer style arsenals.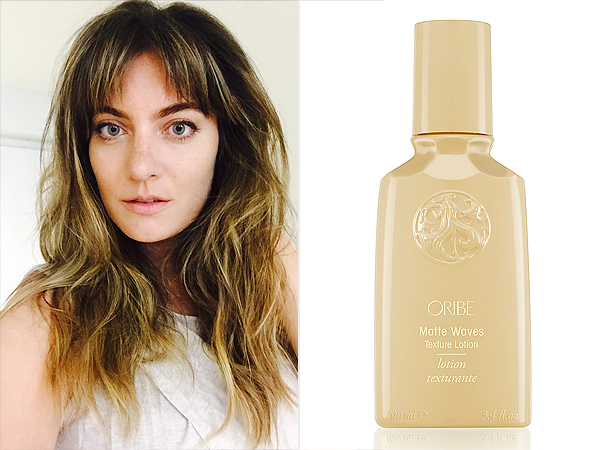 What It Is: Oribe Matte Waves Texture Lotion
Who Tried It: Catherine Kast, Style Editor
All About My Hair: My hair is fine and straight, so it's kind of tedious to blow it out — and while I love air drying, it's hard for me to get volume that way, so I'm always experimenting with volumizers and texturizers to get my highlighted, slightly-textured strands to hold a curl. After washing and conditioning my hair, I combed out the knots and let it dry on its own for about 15 minutes before applying the product (which smells delicious with the signature Oribe scent).
How I Applied It: I rubbed a little more than a dime-sized dollop of the light cream between my hands and combed it through my hair starting from mid-shaft to ends. Then, I loosely twisted it into a bun at the top of my head and let it dry overnight. (Disclaimer: I have bangs so I had to take those out of the bun and comb them to tame them, but I didn't brush any other part of my hair.) I took it down in the morning, tousled and voila — beachy goodness. The look I achieved was a little too messy for the office, but perfect for the weekend. And, because I dried my hair while in a bun, I swear I was left with extra volume.
RELATED PHOTOS: The Best Wave Products For Your Hair Type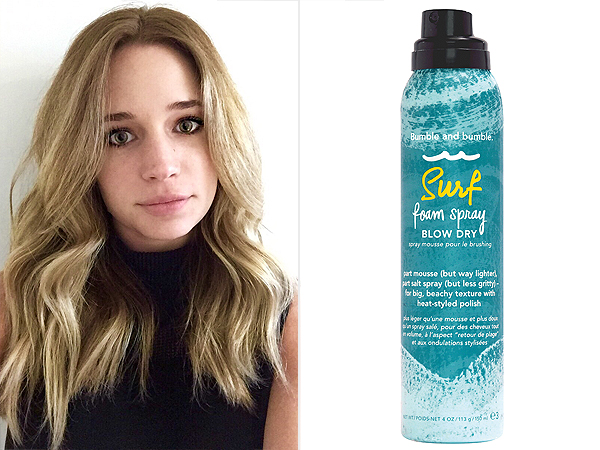 What It Is: Bumble and Bumble Surf Foam Spray
Who Tried It: Jillian Ruffo, Associate Beauty Editor
All About My Hair: This sounds weird, but as a blowout addict, there's nothing I hate more than the soft, clean feeling in my hair after it's blown smooth. Even after using a curling iron to add messy waves, the soft feel drives me insane — so much so that I usually end up pulling my hair into a bun until it feels grittier on day two. But all of my woes are now gone, because Bumble and Bumble finally created a product that leaves me with the blown out, wavy look I love, without the shine and softness. And it couldn't be easier to use.
How I Applied It: I just sprayed my damp hair with the product (which is a somewhere between a mousse and a spray), brushed it through and styled as usual. My hair was left texturized, but not messy; smooth, but not soft or crunchy. Contrary to the directions, which instruct you to apply it on damp hair, this is amazing on dry hair as well. I sprayed it on right before I refreshed my waves on day two of my blowout, and even misted a bit in my hand and tousled my ends mid-day to add texture. Win-win!
RELATED VIDEO: How It's Done: Messy Beach Waves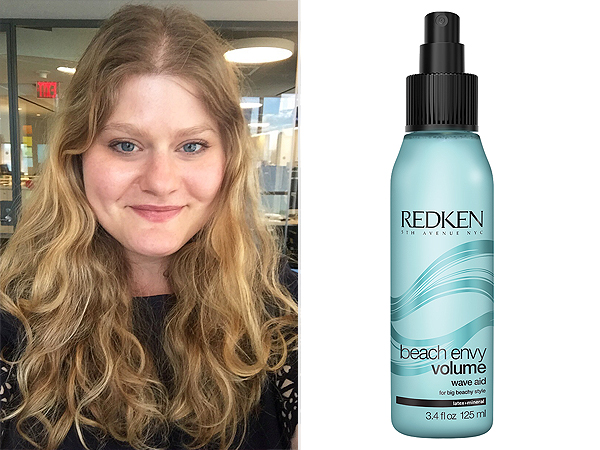 What It Is: Redken Beach Envy Volume Wave Aid
Who Tried It: Lindy Segal, Social Media Editor
All About My Hair: I've been using beach sprays for years due to my naturally wavy hair and my stubborn refusal to style my it at all. (I just got my first curling iron a month ago! Pause for reaction.)
How I Applied It: I'll admit that most sprays seem the same to me — you spray it in, you brush it through, you go on with your coconut-scented day. But the Redken was different. After I sprayed in throughout my hair and massaged it into my strands, my hair didn't have that salty-crunchy feeling some sprays can give it. Plus, it smells like the actual ocean. I swear, if you close your eyes, it's as if you're walking into an airy room at a five-star beach resort. What's not to love?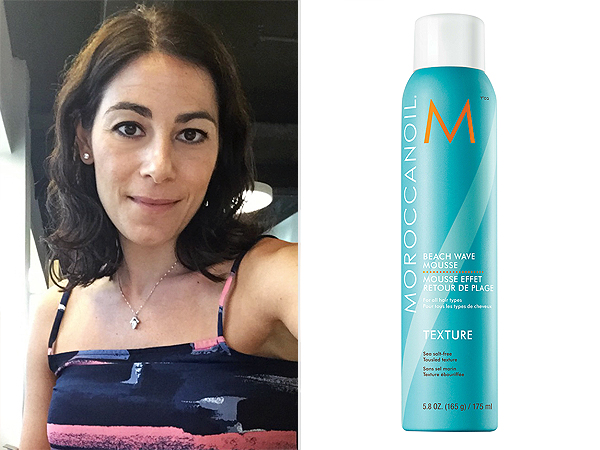 What It Is: Moroccanoil Beach Wave Mousse
Who Tried It: Lauren Lieberman, Senior Photo Editor
All About My Hair: I have wavy/curly frizzy hair and not a lot of it. I'm constantly searching for a product that will define the shape, tame the frizz and give volume, without being crunchy or wet looking. This is especially difficult when my hair is shorter because it can tend to look like a "lampshade" (flat on top and puffy as it goes down). When I saw this frizz-fighting mousse, I held out hope this would do all that.
How I Applied It: After the shower, I put a golf ball-size amount in my palm and raked it through my wet hair before let it hair air dry (it kind of looks like shaving cream and smells like cologne). While the formula did seem to harden a bit after about 15 minutes, I continued to scrunch it as it dried, and it became softer. The result: Defined waves and tamed frizz (which was amazing!). But next time I'm going to go for a night-time application in order to wake up crunch-free.
For more on beach waves, pick up this week's issue of PEOPLE, on stands now! And tell us: What are your favorite products?