07/29/2016 at 09:11 PM ET
You've been served.
Tennis all star Serena Williams is doling out sexy in her newest Snapchat selfies.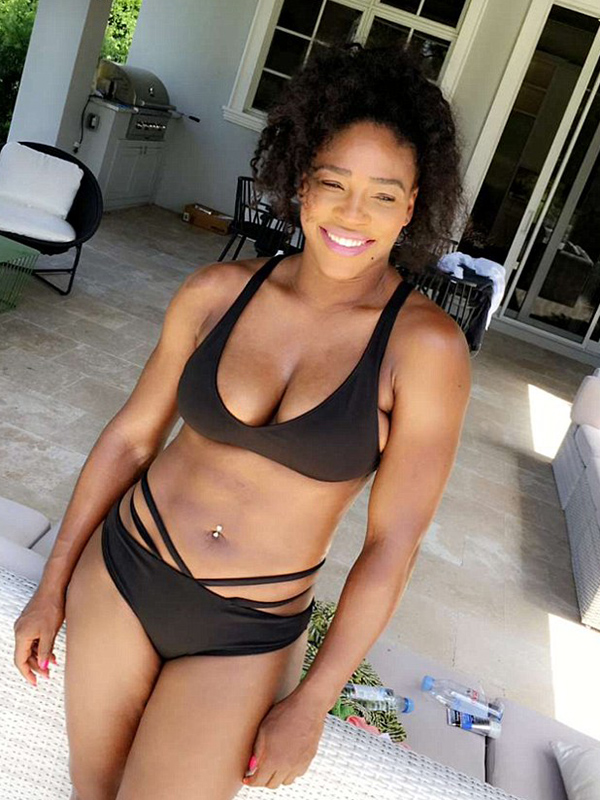 Serena Williams/Snapchat
On Tuesday, the 22-time Wimbledon winner let her fans in on a poolside R&R session, as she shared multiple snaps on the social media app.
In the pics, Williams, 34,  toned curves are on full display in an all black strappy bikini, showing off a belly ring on her flat tummy.
In another photo, Williams shows off her backside as she lounges on a pool chair.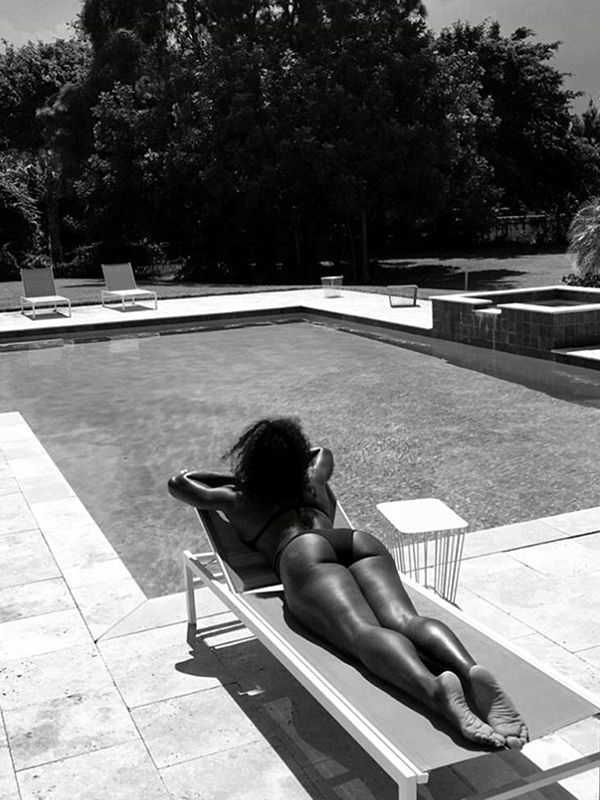 Serena Williams/Snapchat
Despite dealing with body-shamers who constantly criticize her athletic physique, Williams continues to be body-positive and proud of who she is.
"It's me and I love me and I learned to love me and I've been like this my whole life, and I embrace me, and I love how I look," she told Good Morning America last year. "I love that I'm a full woman and I am strong, and I'm powerful, and I'm beautiful at the same time, and there's nothing wrong like that."
–Naja Rayne