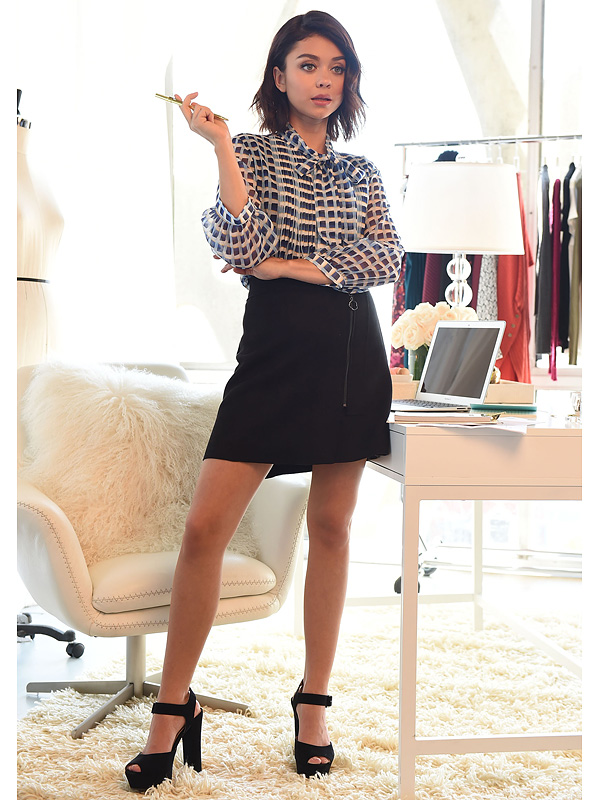 Courtesy of Candie's
We already know Sarah Hyland will have a blast with any part that comes her way — whether it's starring as the upbeat, if slightly dim, Haley on Modern Family, or Baby's misunderstood elder sister in the upcoming Dirty Dancing reboot. And she's equally as committed to having fun with her latest (and possibly most surprising!) role as the creative director of Candie's, a role she threw herself into with enthusiasm.

"The first thing I did as Candie's Creative Director was to have a special meeting with everyone from the team to go over the Fall line, influences and inspirations for the Spring line, and what we want the shoots to be like," she told People from the set of her first shoot. "I was sent boards at home with all of the influences, inspirations, fabrics and materials and I got to make notes and lay them all out. I took different colored sharpies and drew red hearts next to things I liked and big black X's next to things I didn't like and sent pictures back to the Candie's team. I felt like I had an office job for the first time—it was kind of fun!"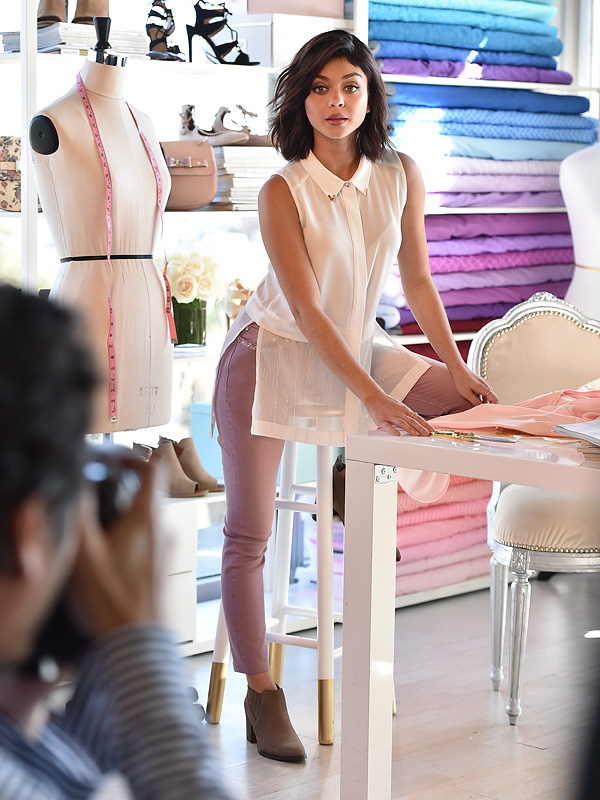 Courtesy of Candie's
RELATED VIDEO: Sarah Hyland: Sofia Vergara Has the 'Best Boobs in the World'
She follows in a long line of memorable Candie's girls — from Jenny McCarthy to Ashlee Simpson — but can she choose an all-time favorite? Hyland admits to being partial to Vanessa Hudgens, "because she is one of my dearest friends," but she's excited to take mantle from many of the other former stars. "I'm so excited and honored to be a Candie's girl because I'm following in the footsteps of amazing women. I remember the first Candie's campaign I ever saw with Britney Spears so this is really awesome for me. A bunch of my friends have done it, so it's really fun for me to do it as well. We can talk about it and share our stories!"
RELATED PHOTOS: 10 Emmys Dresses We're Still Debating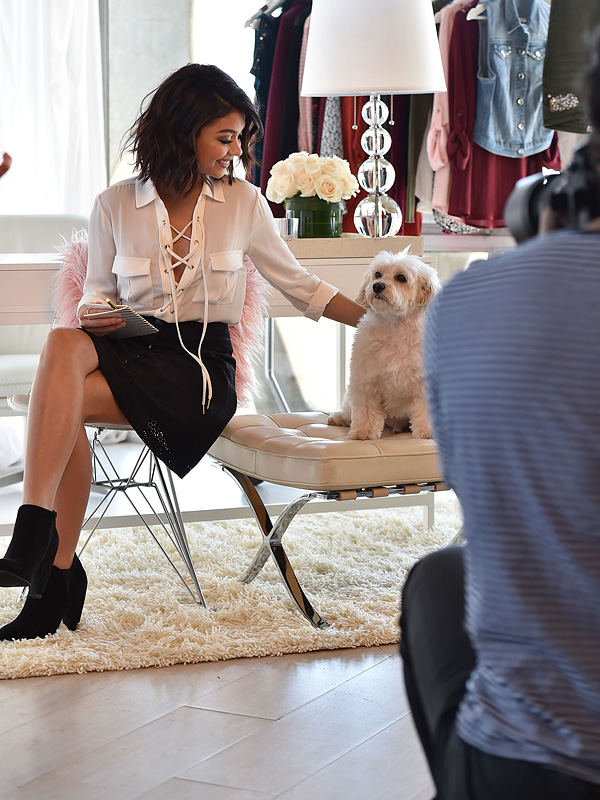 Courtesy of Candie's
And in her role as creative director, Hyland's already styling you for fall with items from the collection. "If I could only go home with one item from the Candie's shoot, I'd choose the suede laser cut skirt," she told People. "Another one of my favorites is the olive army jacket. It's really fun, comfortable and light for fall. It has embellishments on the pockets and I think that's what girls will be into — bringing something flirty and fun to a piece like an army jacket."
So what's next for the star in her new job? Could we see a Sarah Hyland shoe line? Well, the star says, her perfect shoes "probably don't exist, but if she had to pick one, it would be "a really high wedge, maybe? I like to do things — I'm from New York — so if I'm wearing a heel, it can't stop me!" Sounds like she's just going to have to design them herself, and we think we know just the brand to do it.
What do you think of Sarah's new campaign? What do you want to buy from the collection?
–Emily Kirkpatrick
Follow @kirkpate