07/26/2016 at 10:33 AM ET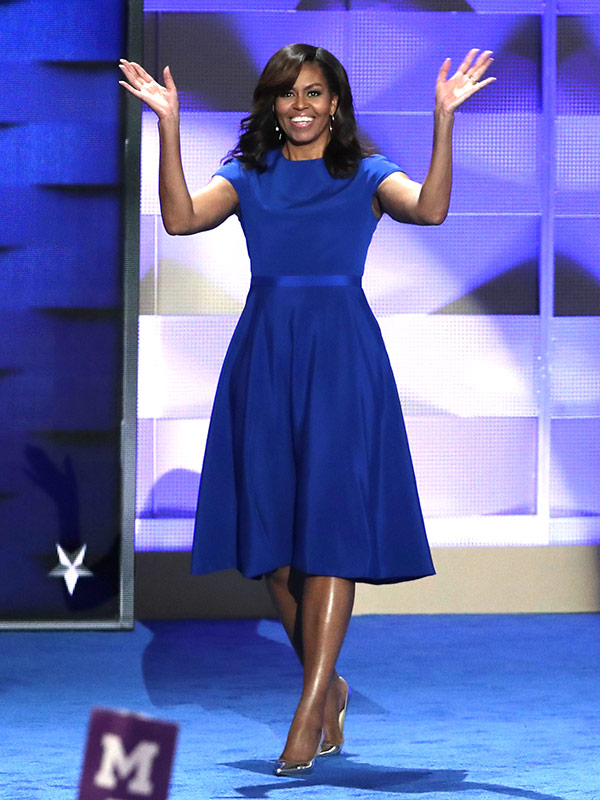 Alex Wong/Getty
The First Lady has a history of picking impactful clothes for meaningful moments, but on Monday night, to deliver her powerful speech at the Democratic National Convention in Philadelphia, her dress drew attention instead for how understated it was.
That's not to say it didn't have the same amount of thought put into it as her state dinner dresses; after all, the perfectly coordinated "Democrat blue" of her dress wasn't an accident. But when Michelle Obama took center stage in her custom Christian Siriano cap-sleeve, fit-and-flare dress, the focus was on her words, not her outfit.
RELATED PHOTOS: Michelle Obama's prints-packed tour of Asia!
But since this is PeopleStyle, we can't pass up the opportunity to admire the look, from the perfect fit to the understated-but-cool pearl demi-hoop earrings to a silver pair of her trusty low-heeled pointy-toe pumps.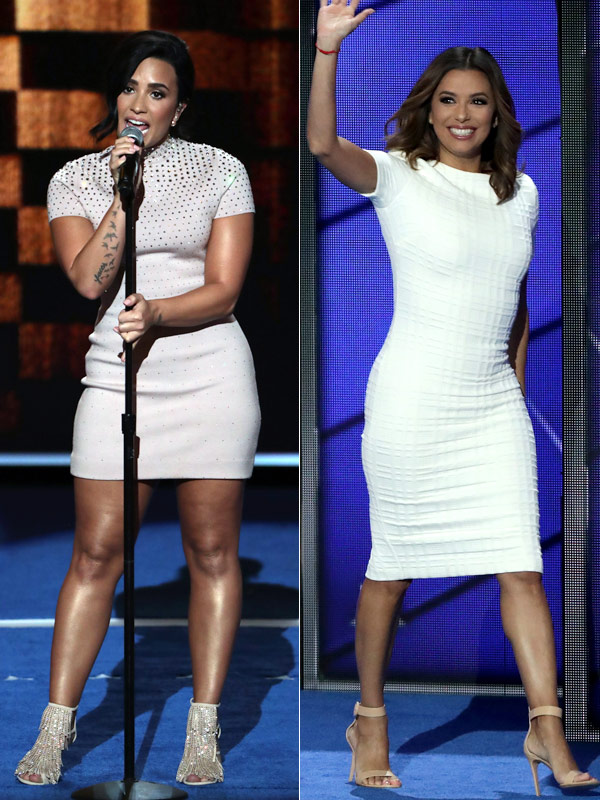 Getty
Obama also seemed to have tapped into the unofficial uniform of DNC speakers: solid colors and short sleeves. Demi Lovato wore a blush sheath, while Eva Longoria selected a white dress from her new line for The Limited.
RELATED VIDEO: How It's Done: Dewy Skin
Many celebs journeyed to Philadelphia for the event (and dressed the part!) but Lovato and Longoria each took the mic to speak about issues important to them. Lovato addressed mental health, while Longoria chastised Republican nominee Donald Trump for his words about immigrants, disabled people and working wives.
Did you love Obama's outfit?
–Alex Apatoff
Follow @nicfunalex