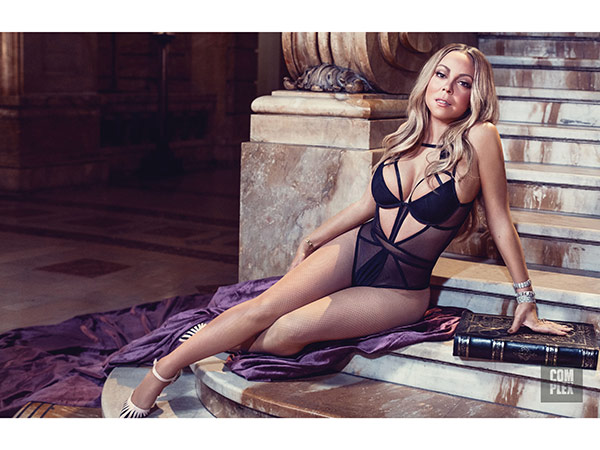 Micaela Rossato/Complex

Mariah Carey's secret to remaining ageless is just that: remaining ageless, simply by ignoring her birthday. The 46-year-old star once told PEOPLE, "I think I have to remain eternally oblivious to age. Honestly, when you put a number on it yourself, it's just like, Why? Why do that?"
And she's standing her ground on that in her August/September cover story for Complex, by confirming that she indeed ignores the fact that she born on a specific day, month or year.
"I don't have a birthday," she jokes in the issue. "I was just dropped here. It was a fairyland experience."
RELATED PHOTOS: Stars Who DGAF About Aging
But she's not nearly as secretive about her fortune as she is about her age. Carey, who got engaged to Australian buisnessman James Packer with a 35-carat diamond ring in January, tells Complex that their marriage is a big deal, and she means that in the financial sense, considering his $3.5 billion fortune and her $500 million.
"We would like for it not to be a big thing, but the reality is it has to be," she says. "Because there's things that are specifically mine, and he's got huge friggin' conglomerate stuff and I'm not looking to take that from him. So it has to be dealt with. Anytime you get married to somebody [it has to be dealt with] — and I should know. This'll be marriage number three. My bishop said to me, 'I don't want you to go Elizabeth Taylor on me!' I said, 'I'm not' — and then I said 'Bye.'"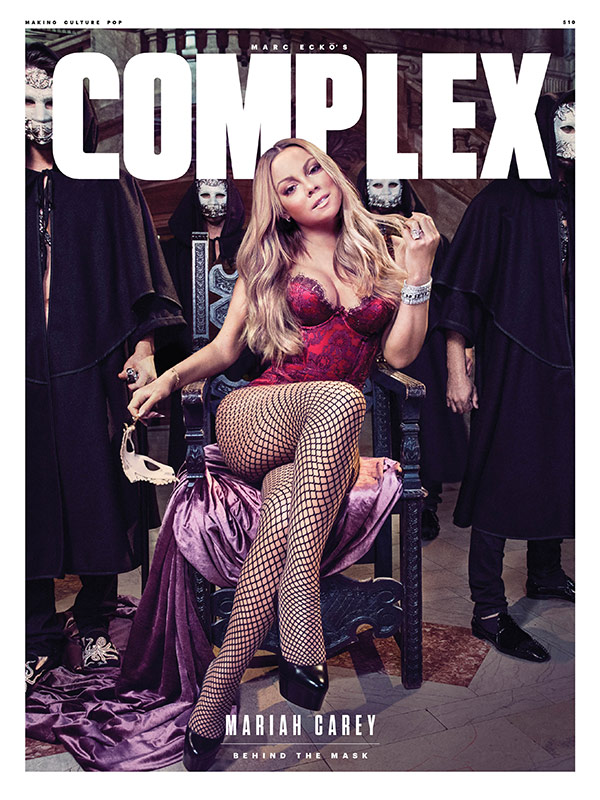 Micaela Rossato/Complex
But while she's not planning on "going Elizabeth Taylor", she does discuss her love for Marilyn Monroe, and why she chose to buy Monroe's piano at auction instead of the iconic dress the star wore to sing "Happy Birthday" to John F. Kennedy. "That was the only thing that she had from her childhood. I haven't touched it — I won't even tune it," she says of the piano. "I could've bought the dress, the [sings] Mr. President dress. But I'd rather maintain what she cared about."
RELATED VIDEO: A day in the life of Mariah Carey
And it's safe to say that her daughter Monroe, named after the late star, will grow up to be a fan herself. Carey says that after playing her the "Diamonds Are a Girl's Best Friend" scene in Gentlemen Prefer Blondes, her daughter asked to see the movie in full. "She's 5," she says of Monroe. "She doesn't know what they're saying — it's from the 1950s — but she's been walking in my heels since she was 2."
For more from Carey, check out the full story in Complex. And tell us: What do you think of Carey ignoring her age?
— Jillian Ruffo
Follow @jillianruffo
[td_block_social_counter style="style10 td-social-boxed td-social-colored" facebook="tagdiv" youtube="tagdiv" twitter="tagdivofficial" googleplus="+tagDivthemes" custom_title="STAY CONNECTED" block_template_id="td_block_template_9″]