06/22/2016 at 11:32 AM ET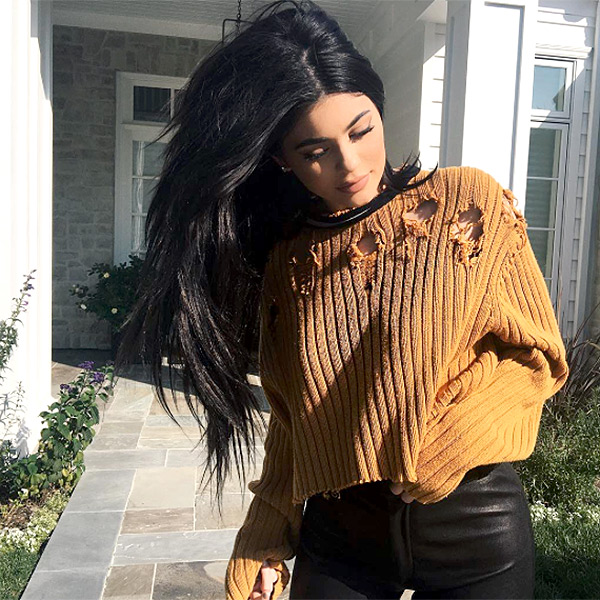 Kylie Jenner/Instagram
When you're Kylie Jenner, standard sartorial rules simply do not exist: white pants after Labor Day are encouraged, leggings can always be worn as pants, and now, leather capris and cozy sweaters are suitable summer wardrobe staples. Meaning that for Kylie, suffering through sweltering heat in the name of fashion is just as expected as enduring pain in the name of beauty.
The fashion risk-taker has been wearing her new go-to capris time and time again — in the middle of 100-degree California heat. But as if draping herself in leather throughout the month of June isn't enough for the star, she's pairing her favorite piece of clothing with sweaters, bomber jackets and what might be her longest (read: warmest) hair extensions ever.
RELATED PHOTOS: 5 Swimwear Trends to Try This Summer
Jenner first debuted the look at her nieces' North West and Penelope Disick's joint mermaid-themed birthday party — for which her sister Kourtney wore a bathing suit and cutoff shorts, and Kim sported a full-blown a mermaid outfit. But instead of going along with the theme, Jenner opted for her trusty leather capris and, of course, a jacket.
A photo posted by King Kylie (@kyliejenner) on Jun 18, 2016 at 2:26pm PDT
RELATED VIDEO: The Top 5 Reasons We're Obsessed with Kylie Jenner
But it doesn't end there. The star is now flaunting her calf-length leather leggings yet again, this time with what looks like a moth-bitten cropped sweater, and her super-long, waist-length extensions — proving that it's winter all year round in Kylie's world. (That might explain the blue lips?)
What do you think of her summer wardrobe? Tell us below!
— Jillian Ruffo
Follow @jillianruffo