07/28/2016 at 12:16 PM ET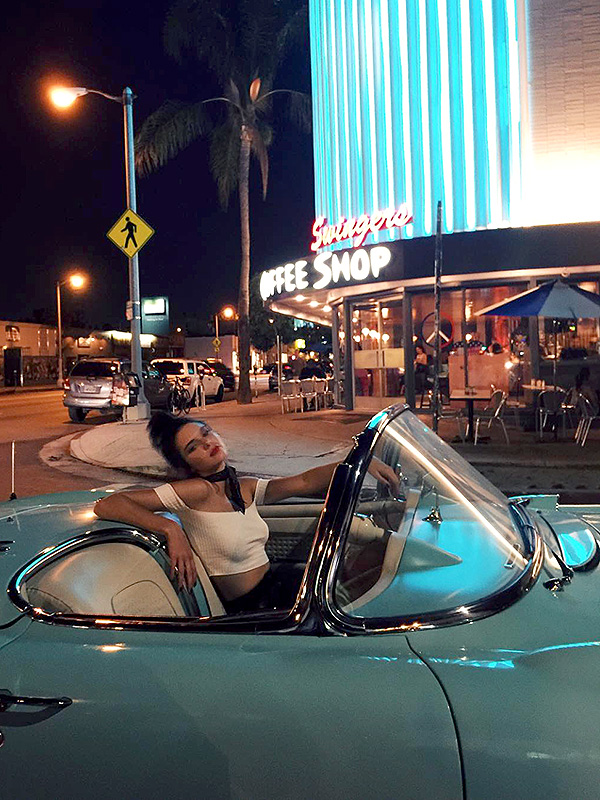 Kendall Jenner/Instagram
The number one rule in Kardashian law is to never, ever miss a worthy opportunity to dress fabulously and/or extravagantly; rule number two is to make sure said extravagant outfits are properly documented on social media. And on Wednesday, Kendall, Khloé and even Reign did their family motto proud during their day out at the races, an outing that they successfully transformed into their own personal runway by dressing to the nines.
Kendall went all-out with a 50's-inspired vibe, sporting a tight white off-the-shoulder Are You Am I cropped shirt, a black bandana tied around her neck, and a super-high topknot. But her Grease-worthy look wasn't complete without her black cat-eye sunglasses, which pulled her ensemble together perfectly.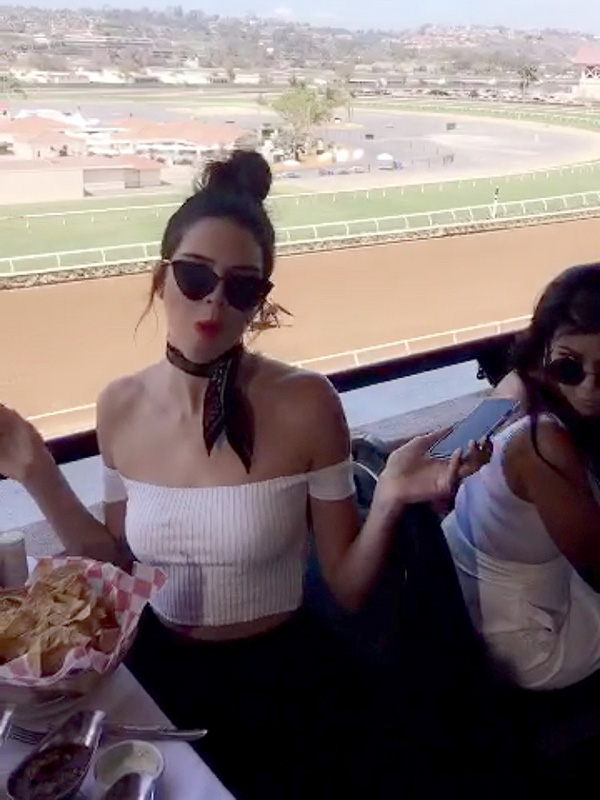 Khloe Kardashian/Snapchat
RELATED PHOTOS: Khloé Kardashian's Style Evolution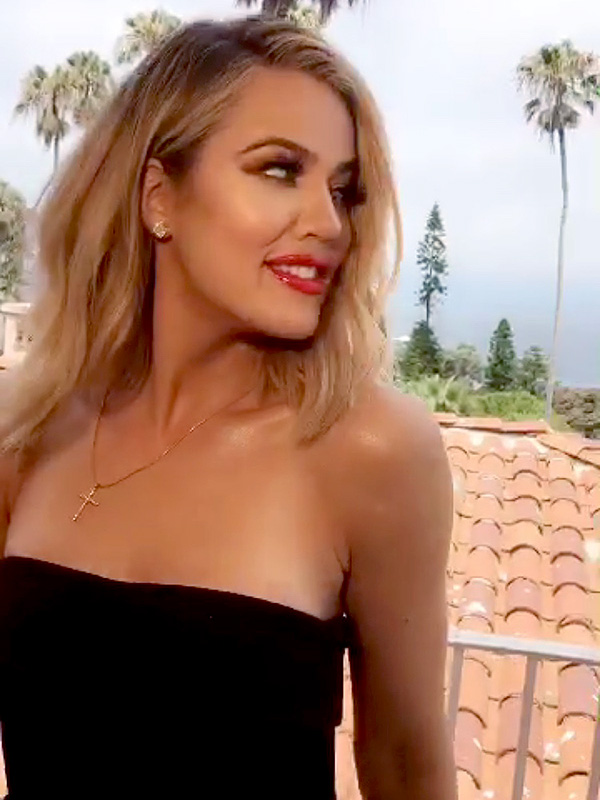 Khloe Kardashian/Snapchat
Khloé on the other hand, went with full-blown glam for the occasion, opting for a sexy, strapless black jumpsuit, perfect waves and a bold red lip that added to her old Hollywood look.
RELATED VIDEO: How It's Done: Messy Beach Waves
A photo posted by Scott Disick (@letthelordbewithyou) on Jul 27, 2016 at 6:00pm PDT
However, the ladies of the family weren't the only ones who dressed to impress. Scott Disick was in attendance and derby-ready in a magenta blazer printed with flowers and royal blue velvet loafers, embroidered with "Lord Disick". And his and Kourtney's 1-year-old son, Reign, was outfitted in a crisp white collared shirt, baby blue pants, and, of course, black Gucci loafers.
What do you think of their horse race ensembles? Tell us below!

— Jillian Ruffo
Follow @jillianruffo
[td_block_social_counter style="style10 td-social-boxed td-social-colored" facebook="tagdiv" youtube="tagdiv" twitter="tagdivofficial" googleplus="+tagDivthemes" custom_title="STAY CONNECTED" block_template_id="td_block_template_9″]