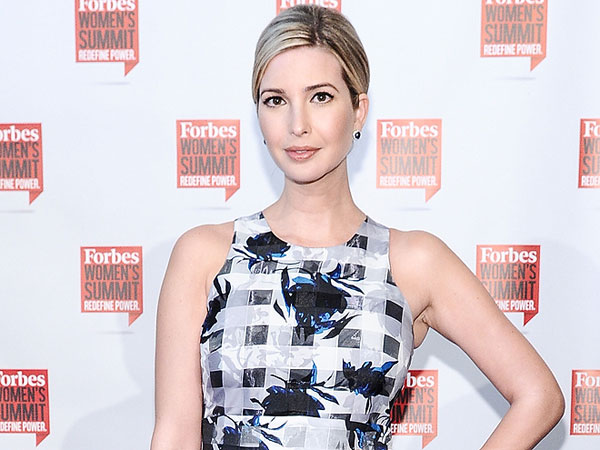 Daniel Zuchnik/WireImage
While Ivanka Trump is busy helping her father Donald Trump on the presidential campaign trail, her namesake clothing line is coming under major scrutiny. First, roughly 20,000 scarves were recalled by the CPSC for having an above-average burn risk in April and now her company is being sued by Italian shoe manufacturer Aquazzura for copying its popular "Wild Thing" sandal design.
The shoe in question is a bright red ankle-strap sandal featuring a 4-inch heel with fringe adorning the toe-strap and ankle ties. The style retails for $785, while the very similar version from Ivanka Trump's line — the "Hettie" heel — check in at $145.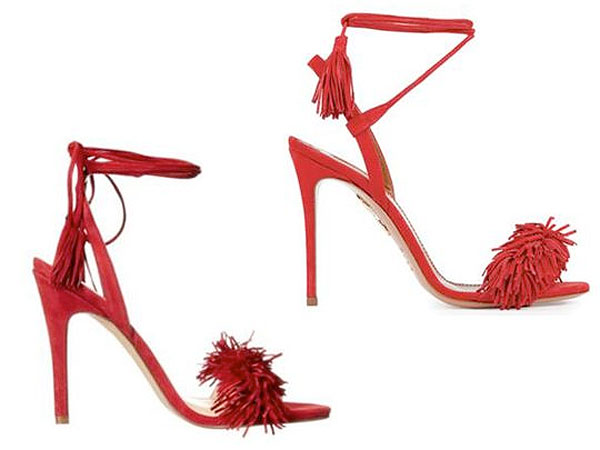 Ivanka Trump Shoes; Aquazzura
Aquazzura is suing Trump and the manufacturing company behind her line, Marc Fisher, for allegedly copying "nearly every detail of [the] plaintiff's well-known and coveted 'Wild Thing' shoe, from the shape and silhouette to the fringe covering the toes, to the tassel on the heel."
The lawsuit states: "Seeking the same success Aquazzura experienced but without having to put in the hard creative work, defendants resorted to knocking off plaintiff's popular designs." And the company is seeking an injunction (forbidding Trump to continue selling the design), a report of the defendants' profits of the shoe, plus damages and attorneys' fees.
But Trump and her team are already fighting back and slamming any claims of copyright infringement. Matthew Burris, CFO of Marc Fisher, released the following statement to People: "This is a baseless lawsuit aimed at generating publicity. The shoe in question is representative of a trending fashion style, is not subject to intellectual property law protection and there are similar styles made by several major brands. The lawsuit is without merit and we will vigorously defend ourselves against the claim."
RELATED PHOTOS: Fashion Faceoff: Who Wore It Better? Vote Now!
In the fast fashion market, fringe sandals are a popular style this season, and other brands like Steven Madden and Asos have also released similar styles.
At a press event earlier this week Trump described the overall purpose of her brand saying, "The reason that I started this brand is that I thought that there really wasn't relevant product for millennial, working women that is trend-right yet appropriate, that was acceptable from a price perspective but also quality, and that there was a real opportunity to fill that void. So, we wanted to create beautiful pieces that were appropriate for work, but also transitioned with our very active, multi-dimensional women through the arc of their day."
She adds, "We worked really hard to create a real specific culture and point of view and I think every collection grows stronger and stronger."
RELATED VIDEO: Donald Trump slammed by Hollywood for Orlando massacre tweet
Reps for Aquazzura have not responded to requests for comment.
Do you think the sandals look similar? Share below.
— Colleen Kratofil