07/29/2016 at 12:30 PM ET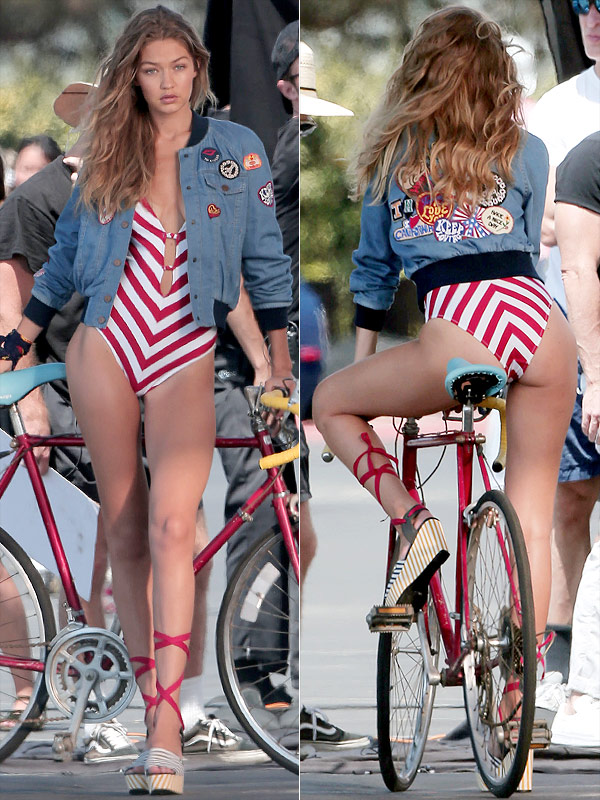 AKM-GSI
Gigi Hadid and her fashion father Tommy Hilfiger have been very busy lately. Hot on the heels of her campaign for Hilfiger's brand new fragrance, The Girl, the 21-year-old model was seen shooting a new project with the brand in L.A.
Hadid was snapped on set sporting a cheeky, red-and-white-striped suit a cutout neckline, which was paired with a denim, patch-covered bomber jacket from Hilfiger's resort 2017 line and patriotic lace-up wedges. The model also wore a white t-shirt with a large "H" in the center, blue high-waisted patchwork jeans, and a red bomber, followed by a white-on-white outfit during the shoot.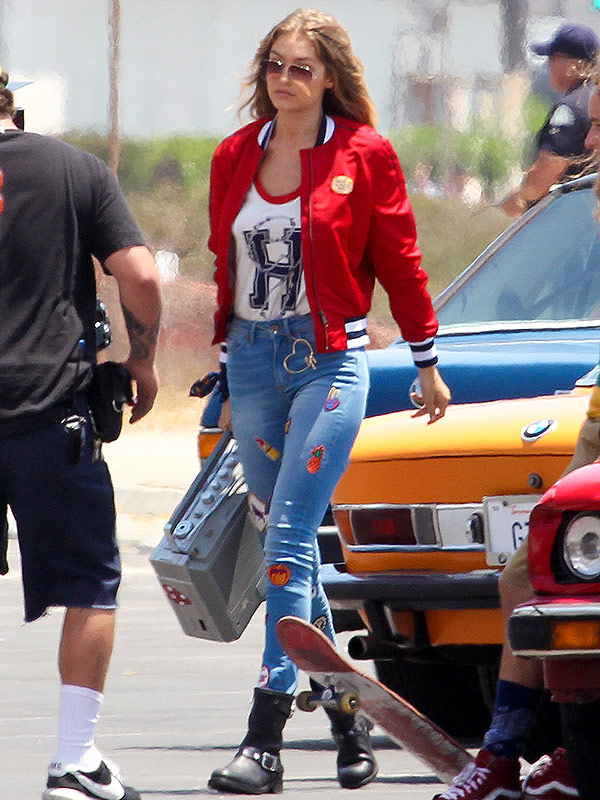 AKM-GSI
RELATED PHOTOS: Unforgettable! 13 Times Gigi Hadid Wore Her Name on Her Clothes
Hadid, who announced her role as the Global Brand Ambassador for Tommy Hilfiger late last year, will be launching a capsule collection called Gigi by Tommy Hilfiger this fall. The line will include clothing, footwear, and accessories.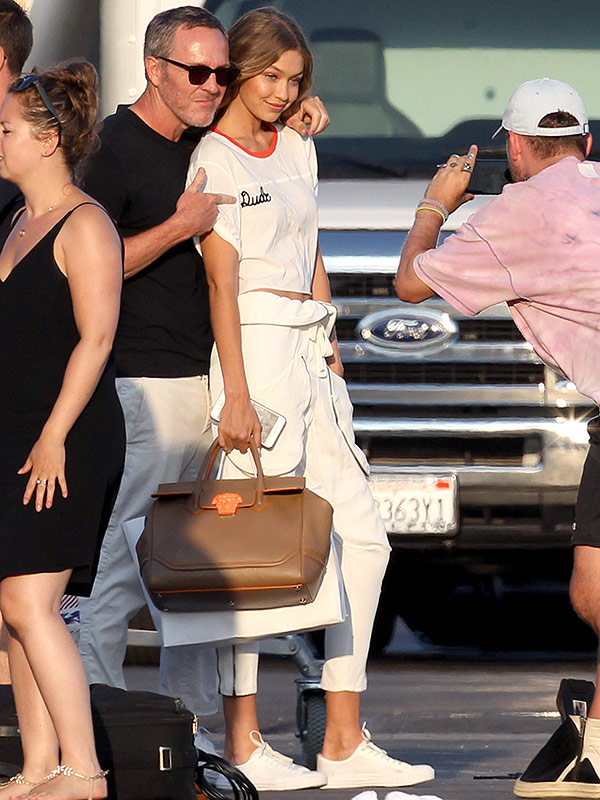 AKM-GSI
RELATED VIDEO: Gigi Hadid Reveals Which Sports Illustrated Bikini Shot Zayn Loves Most!
"I never thought I would be asked to design a capsule collection, so it still feels like a dream that Tommy approached me to collaborate … There are styles that are really hippie-chic, styles that are sporty streetwear, and styles that are tomboy but girly; everyone's is going to love a different part of it," she said about the line.
And it's no surprise that Hilfiger chose to collaborate with model of the moment. He recently told PeopleStyle, "[Gigi's] relaxed, chic and she's beyond a supermodel. She's a super person. She's an Instagram star. She's the woman of today."
What do you think of Hadid's style? Tell us below!
— Jillian Ruffo
Follow @jillianruffo
[td_block_social_counter style="style10 td-social-boxed td-social-colored" facebook="tagdiv" youtube="tagdiv" twitter="tagdivofficial" googleplus="+tagDivthemes" custom_title="STAY CONNECTED" block_template_id="td_block_template_9″]