07/26/2016 at 02:30 PM ET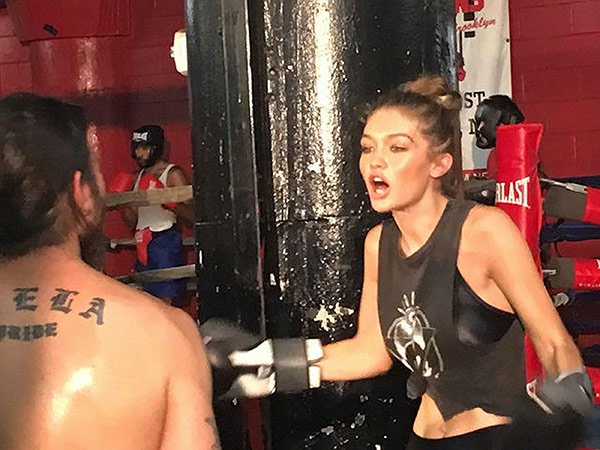 SWNS
We already know from last week's Vogue video that Gigi Hadid lives a really glam life. She's Facetimes with Mario Testino and takes "modeling lessons" with RuPaul, eats fast food in couture and favors $5K-plus dresses over bikinis for a dip in the pool. Well, this week we have one more earth-shattering revelation from the star — she works out in high heels and, naturally, makes it look like a breeze.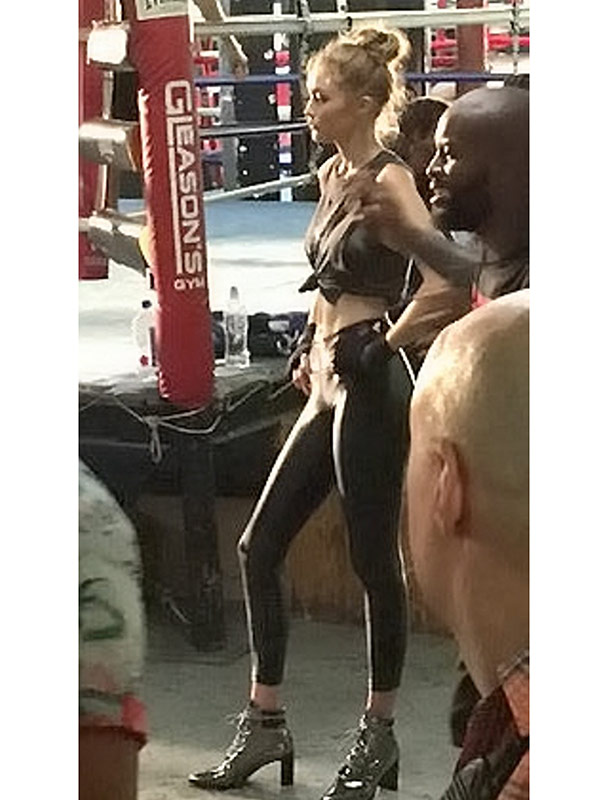 SWNS
In new photos, Hadid is spotted hitting the boxing ring in Gleason's Gym in Brooklyn in the quintessential model-off-duty workout uniform — a black sports bra, slouchy tank tied into a crop top, high-waisted leggings and a perfectly messy top knot. What's not so typical — her lace-up heeled booties.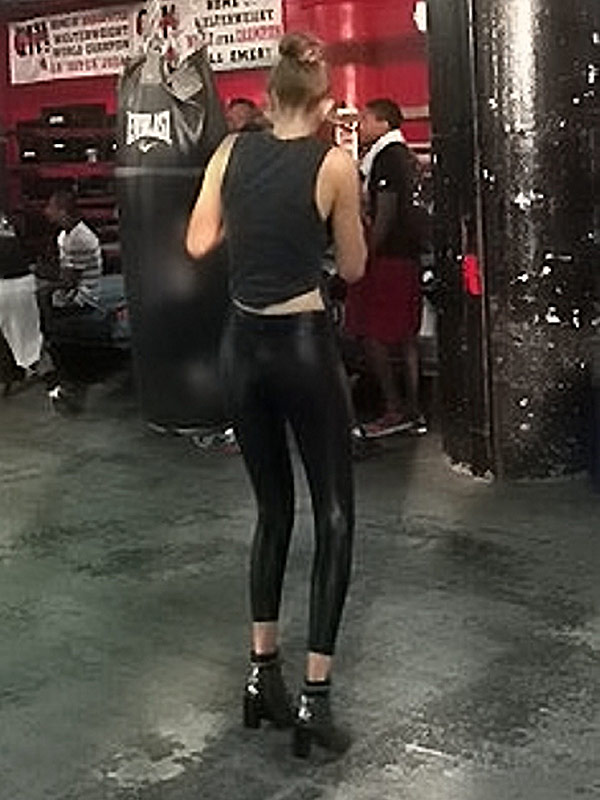 SWNS
We know celebs like leaving the gym in full hair and makeup (we're looking at you Taylor Swift!) but it's a totally new thing to see them throwing jabs in less-than-comfy kicks.
RELATED PHOTOS: Unforgettable! 13 Times Gigi Hadid Wore Her Name on Her Clothes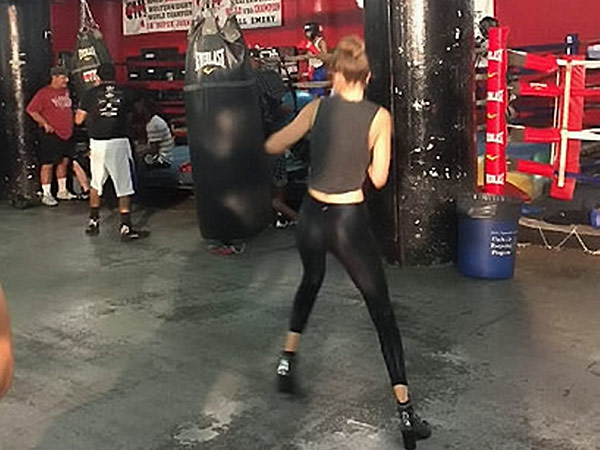 SWNS
So does Gigi really work out in heels? Not quite. She's on set for a photo shoot. But considering how often she's in heels (which is literally every minute — she sleeps in heeled slippers) it could serve as a great supermodel strengthening technique.
RELATED VIDEO: 'They Make you Feel Beautiful' Says Gigi Hadid About the Sports Illustrated Swimsuit Issue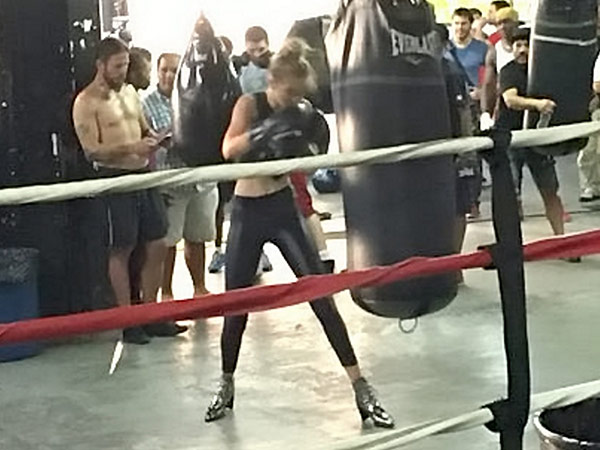 SWNS
Whether her new workout takes off or not, one thing's clear — working out has never looked sexier!
Would you ever wear heels to work out?
— Colleen Kratofil
Follow @ckcolleen