07/27/2016 at 12:22 PM ET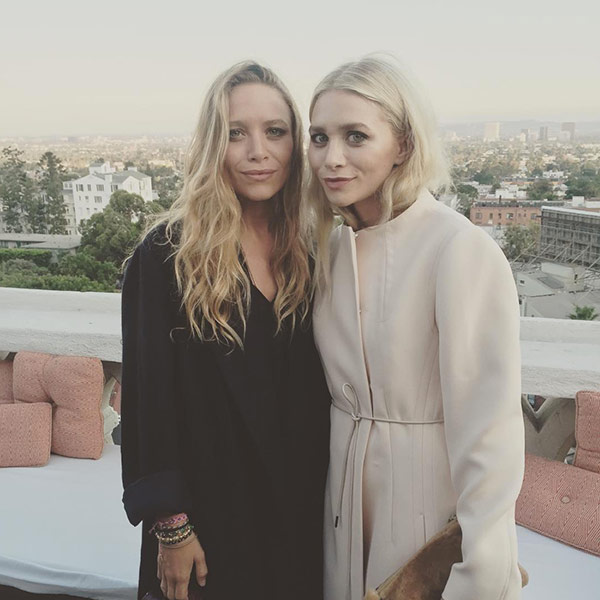 Elizabeth and James/Instagram
Mary-Kate and Ashley Olsen have been providing us with hair inspiration since the '90s when their photos were plastered on our bedroom walls. Twenty years later, their mane moves are still exciting us thanks to Instagram. The latest switch-up? Ashley's new bright platinum hue — a shade she hasn't sported since 2012.

A few months back, Ashley went back to her roots, growing out her bleached strands to reveal a darker, brown shade. But that didn't last very long, as she and Mary-Kate showed up to the Met Gala both sporting the same strawberry blonde hue, which seemed to remain until a few days ago, when Ashley was photographed at the opening party for Elizabeth and James' new L.A. store with bright blonde highlights.
A photo posted by ELIZABETH AND JAMES (@elizandjames) on Jul 22, 2016 at 7:55am PDT
RELATED VIDEO: How to Half-Bun Like an Olsen
Then, a few days later, the designer revealed an even brighter shade, which seemed to be an updated version of the highlights she had just days before.
RELATED PHOTOS: The Unofficial Guide to Mary-Kate and Ashley's Hair Evolution
While Ashley hasn't played in the platinum arena recently, it's not a new look for her. Over the years, the she's tried everything from white-blonde to chestnut-brown and everything in between. But this time, we're hoping her bold blonde look sticks around — at least for the summer.
What do you think of Ashley's platinum hair? Tell us below!
— Jillian Ruffo
Follow @jillianruffo
[td_block_social_counter style="style10 td-social-boxed td-social-colored" facebook="tagdiv" youtube="tagdiv" twitter="tagdivofficial" googleplus="+tagDivthemes" custom_title="STAY CONNECTED" block_template_id="td_block_template_9″]