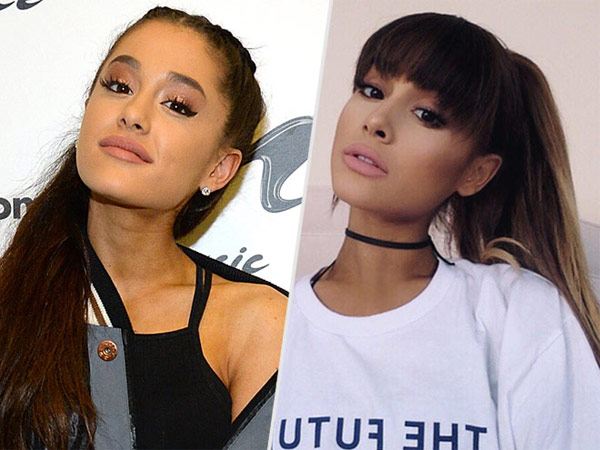 Kevin Mazur/Getty Images; Source: Ariana Grande Instagram

This may come as a shock, but Ariana Grande has finally parted with her long-time signature hairstyle. We know, this is a very intense way to start a Monday, but bear with us. The singer's go-to slicked back style has been replaced by a thick set of choppy bangs — making her the least expected celebrity to ever join the bang brigade. So sit down, gather your composure, and take a minute to reflect on the style that we thought would last forever.
Over the weekend, Grande shared a series of photos capturing her new do. First, she gave us dark, cryptic peek at the style, barely revealing her chop. Then the singer shared a far-away, full-length mirror shot, again keeping us in suspense while we waited for the full look.
A photo posted by Ariana Grande (@arianagrande) on Jul 23, 2016 at 12:12am PDT
Finally, however, the star posted a close-up of her fringe, which she of course paired with a tight, super-high ponytail (but of course) and her signature baby pink lips. How is she feeling about them? We'll let her Tweets speak for themselves: "life is wild … and change is f—ing fantastic."
RELATED PHOTOS: Are These Celebrity Bangs Faux Real?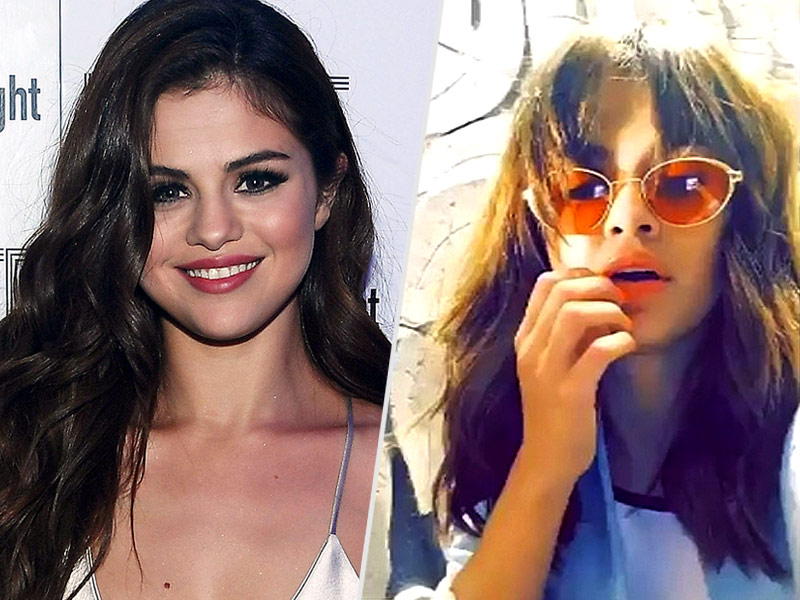 Denise Truscello/WireImage; Source: Selena Gomez Snapchat
And she wasn't the only star playing with scissors this weekend. Selena Gomez, who also recently took the bang plunge, chopped her strands into a collarbone-length shag to go with her recently-chopped bangs.
RELATED VIDEO: How to Half-Bun Like an Olsen
But while they were chopping their hair off, Uzo Aduba made hers longer. The actress swapped her latest wavy lob for long, two-strand twists that cascade down to her waistline.
What do you think of this weekend's hair changes? Tell us below!
— Jillian Ruffo
Follow @jillianruffo
[td_block_social_counter style="style10 td-social-boxed td-social-colored" facebook="tagdiv" youtube="tagdiv" twitter="tagdivofficial" googleplus="+tagDivthemes" custom_title="STAY CONNECTED" block_template_id="td_block_template_9″]