06/30/2016 at 12:03 PM ET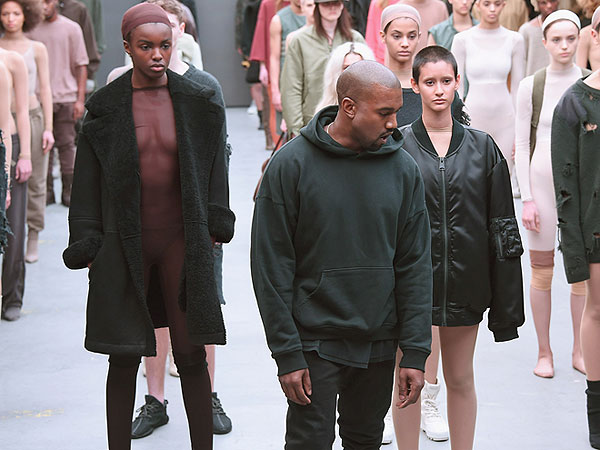 Gary Gershoff/WireImage
Back in 2013, Kanye West warned us on the opening track of his album that "Yeezy season approaches," and while you may think that you've already experienced the pinnacle of insanity surrounding the rapper's footwear and clothing line, it seems as though we are all in fact just in the eye of the Yeezus hurricane. Adidas and Kanye announced on Wednesday that the pair would be doubling down on their partnership made in hypebeast heaven with plans to launch yet another athleisure line in addition to their already booming streetwear business.
After the monumental successes and revenue the rapper has brought to the athletic brand, they decided to pair up again on a collection called adidas + Kanye West, an athleisure line that will produce footwear, apparel, and accessories, as well as standalone retail stores that will exclusively offer the collaboration. With his new line, West hopes to branch out into more technical apparel that can be worn both on the streets and on the court. He told the Wall Street Journal, "I'm not just a musician singing in front of a mic, we are running, jumping, we're getting hurt. We're in the same arenas that the ballplayers play in," so this transition into performance wear seems like a logical next step.
RELATED VIDEO: Who Does Kanye West Need to Apologize to This Time?
RELATED PHOTOS:eezy Mania: Every Star Seen So Far in Kanye West's Super-Hot Sneakers
West shared the news on his Twitter account, writing "Beautiful morning" along with a link to which Adidas Originals responded, "Yes it is, we're just getting started and we've got all day." He also pointed out another auspicious sign for his new collection, posting a video for his fans of the song that was playing as he stepped in to his car that morning–"My Adidas" by Run D.M.C.
Actually, after all that, forget Yeezy season, we've officially entered the era of Yeezy.
Are you excited for Kanye's new clothing line? Do you plan on buying any of the pieces? Sound off below!
–Emily Kirkpatrick
Follow @kirkpate